---
What is Pathmakers
Pathmakers is a project funded by the US Department of Education Office of Indian Education, under the Demonstration Grant program.
The purpose of the program is to bring culturally responsive makerspace curriculum to classrooms throughout Humboldt County.
In a makerspace students use ideas from science, technology, engineering, arts, and math (STEAM) to solve design challenges using a variety of tools and materials.
The project's goal is to develop both hard and soft skills students need to be college and career ready through hands-on learning projects.
Due to the nature of maker projects, the curriculum will be focused on science, technology, engineering, art, and math, which has been come to be known as STEAM.
Pathmakers Programs
Summer Camp:
Pathmakers is sponsoring three camps this summer in Humboldt County during the week of June 17-21.
Two camps are called Ideas at Work (IAW) Camps which will focus on renewable energy, environmentally sound construction, and natural resource management.
Students will be designing wind turbines, and homes that use passive solar and other energy conservation design methods at the Mckinleyville camp.
The students at the South Fork camp will be studying rivers and water conservation methods.
The third camp is the SHIFT coding camp which provides students with a fun way to learn computer coding through the game Minecraft.
In addition, Pathmakers mentors will be providing drop-in 50-minute maker activities at local day camps around Humboldt County offered through the City of Arcata, Arcata Elementary, Quest Camp, Lost Coast River and Adventure Camp, HSU Marine Lab Camp, Cuddyback Summer Camp, and more.
Mobile Pathmakers
The K-8 grade Pathmakers program will be offered year-round through a mobile makerspace, a UPS-like truck that will go from school-to-school and camp-to-camp to deliver maker activities.
Mobile Pathmakers is basically a classroom on wheels, which we call the Mobile Makerspace Van.
The Pathmakers Mobile Makerspace van will bring supplies, tools, and equipment, as well as culturally responsive curriculum to K-8 schools in Humboldt County, from South Fork in southern Humboldt, to Orick in northern Humboldt, east to Hoopa, and throughout the coastal areas from Loleta and Arcata to Trinidad and Big Lagoon.
The van will be outfitted with makerspace workstations, and detachable carts to move workstations outdoors and under a 10x10 pop-up tent for activities needing additional space.
High School Program:
The high school (grades 9-12) program will be offered at Arcata and McKinleyville high schools.
In fall 2019, the McKinleyville High School maker class will be building a tiny house that reflects Yurok design, including the incorporation of original passive solar design methods.
Why Pathmakers is important to youth
Pathmakers offers another avenue of learning, giving students who are intrinsically kinesthetic learners an opportunity to learn using methods which they are more comfortable using allowing them to feel less constrained.
They can then grow their self-efficacy while learning how to plan and organize.
Maker designs and projects can be complex, just like many of today's modern trades in construction, engineering, and technology design.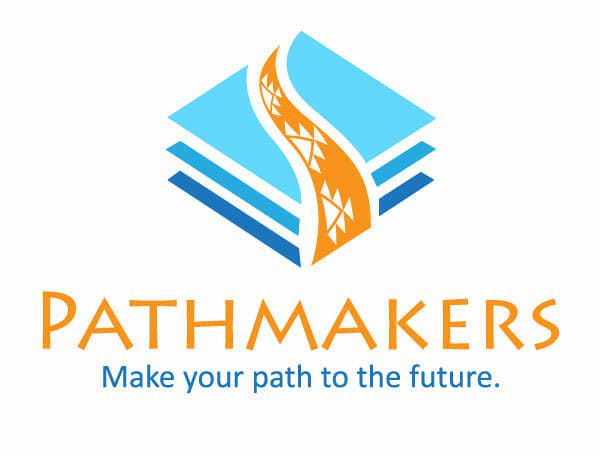 ---
TEL:
707.668.5101
FAX:
707.668.4272
EMAIL:
info@arobbins@bluelakerancheria-nsn.gov
MAILING ADDRESS
(for U.S. Postal Service):
Blue Lake Rancheria
PO BOX 428
BLUE LAKE, CA 95525
OFFICE LOCATION &
PHYSICAL ADDRESS
(for FedEx, UPS):
Blue Lake Rancheria
428 CHARTIN ROAD
BLUE LAKE, CA 95525