Blue Lake Rancheria Tribe Public Notice May 2020
Application to the Department of Housing and Urban Development Indian Community Development Block Grant (ICDBG) – Coronavirus Aid, Relief, and Economic Security Act (CARES) Program
---
To help prepare for, prevent, and respond to COVID 19, The Blue Lake Rancheria Tribe (BLR; Blue Lake, California) is proposing to the U.S. Department of Housing and Urban Development, Indian Community Development Block Grant (ICDBG), Coronavirus Aid, Relief, and Economic Security Act (CARES) Program, to acquire and install a 5,600-square foot Modular Health Center (MHC) for COVID 19 response. BLR is requesting $776,160 to acquire and install the MHC. Figure 1 shows the proposed location at BLR of the MHC (blue star).
The HMHC will provide facilities for: 1) COVID 19 testing and assessment, 2) pandemic and other emergency response coordination, 3) information collection and dissemination (serving as a pandemic fusion center), and 4) inventory and storage of personal protective equipment (PPE) and other supplies. BLR has responded swiftly to the threat of COVID 19 but does not have adequate facilities for safe and effective delivery of pandemic response and other public health measures. The HMHC will provide a critical piece of BLR's pandemic response toolkit.
Given the restrictions imposed on public meetings by the pandemic health guidelines, BLR is soliciting comment and input on the MHC through electronic channels. Tribal stakeholders can provide input on the proposed MHC by emailing info@bluelakerancheria-nsn.gov or by calling 707-668-5101. Questions about the proposal should be direct to David Narum, Project Manager at the Blue Lake Rancheria, at info@dnarum@bluelakerancheria-nsn.gov.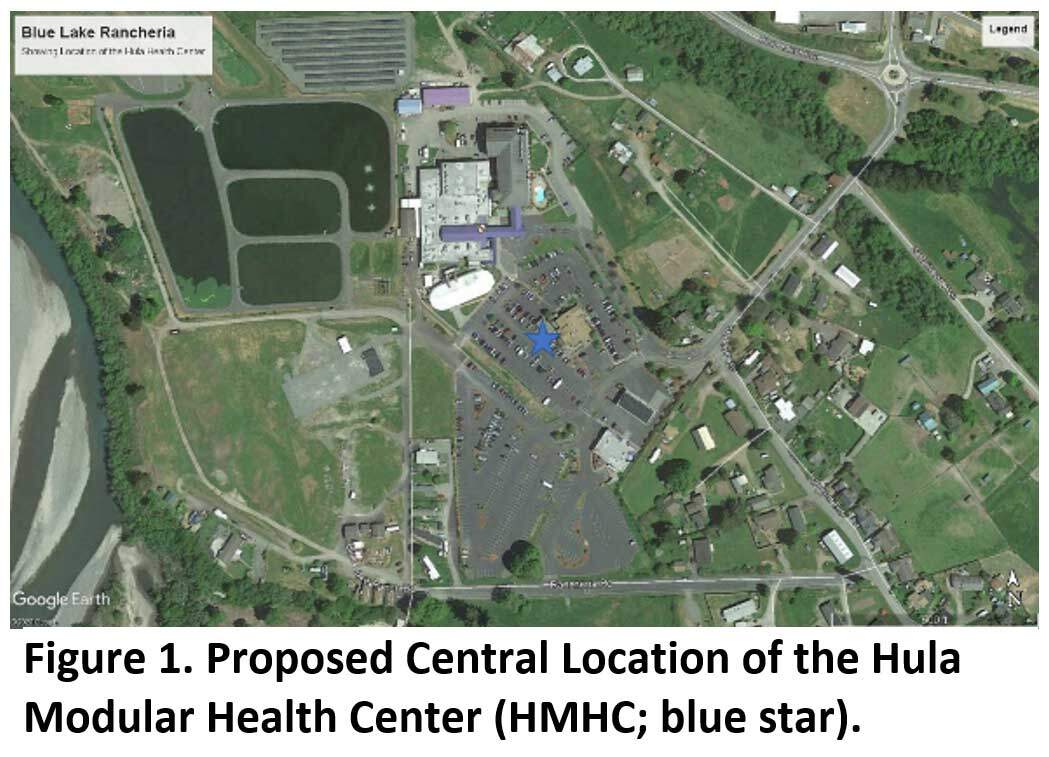 ---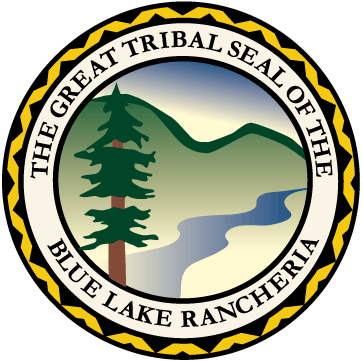 BLR Tribal
Government Office:
---
TEL: 707.668.5101
FAX: 707.668.4272
EMAIL: info@
bluelakerancheria-nsn.gov
MAILING ADDRESS
(for U.S. Postal Service):
Blue Lake Rancheria
PO BOX 428
BLUE LAKE, CA 95525
OFFICE LOCATION &
PHYSICAL ADDRESS
(for FedEx, UPS):
Blue Lake Rancheria
428 CHARTIN ROAD
BLUE LAKE, CA 95525