Sonoma Technology
Pathmakers is partnering with Sonoma Technology Industries to distribute the Kids Making Sense Air Quality Monitoring STEM curriculum to 6th-12th grade Humboldt County teachers during the Spring 2021 term. We look forward to offering paid teacher training, all of the necessary supplies, and classroom support.
---
QPi Education + UC Berkeley
In October 2019, Pathmakers purchased an innovative Python Coding curriculum from QPi Education, a UC Berkeley, Student-run program dedicated to making Computer Science accessible through engaging coding lessons. The QPi Education curriculum Pathmakers has includes 10 kits and 10 weeks-worth of curriculum for participants to build on existing problem solving skills to build and operate a robot car, controlled with the Python coding language.
Our work with QPi led us to work with UC Berkeley Computer Science Professor, Dr. Michael Carter, to develop additional Python Coding curriculum. We are currently working with a team of educators and cultural advisors to help Dr. Carter create a coding curriculum, centered around the mathematical complexities of Yurok Basket Weaving. This curriculum is still under development and with an official launch postponed due to COVID-19, however, for more information about either of these two programs, please contact our Community Coordinator, Marlee Chavez, mchavez@bluelakerancheria-nsn.gov | 360-771-9808
---
GREEN DIAMOND
Our partnership with Green Diamond Resource Company strives to help bridge the gap between land and access. Indigenous people are the original caretakers of the land and strengthening our relationship with companies that currently hold "ownership" of the land is a step in the direction of educating those companies on Indigenous Land Rights.
As a part of our partnership, Pathmakers works with Green Diamond to places to gather cultural resources using Geographic Information Systems (GIS) maps. Green Diamond also offers scholarships to Humboldt County students interested in pursuing a career in Natural Resources. For more information on the myriad of community offerings provided by Green Diamond, contact Greg Rynearson, grynearson@greendiamond.com.
---
featured Partners
---
TWO FEATHER NATIVE AMERICAN FAMMILY SERVICES (NAFS)
Two Feathers NAFS provides multi-generational, inter-tribal support in Humboldt County. Based in McKinleyville, the diversely trained and specialized team at Two Feathers offers everything from clinical support to culture revitalization workshops to youth mentorship. Pathmakers partners with Two Feather NAFS in serving Native Youth in Humboldt County. Before COVID-19, Pathmakers provided engaging, hands-on STEAM activities to youth enrolled in the A.C.O.R.N. Youth Wellness Program, hosted by Two Feathers and when it is safe to gather again, we hope to continue that programming.
---
HUMBOLDT STATE UNIVERSITY (HSU)
An guiding principal of Pathmakers is providing students with resources, multi-tiered support, and encouragement to build self-efficacy and hard-skills for their futures. We also recognize that long before the inception of Pathmakers, there have been organizations and groups dedicated to serving Native Students both on and off campus.
---
CA STATE PARKS – NORTH COAST REDWOOD REGION
In late Winter of 2019, Pathmakers began working with the staff at California State Parks – North Coast Redwood Region to develop a Native Youth "Junior" Interpretive Program. Working with CA State Parks Indigenous Interpreters, Skip, Princess, and Maiya, we started the Kindling the Flame Program.
---
CHAG LOWRY
SOLDIERS UNKNOWN
---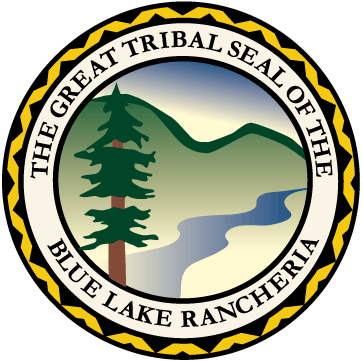 Tribal
Education Agency:
---
tribaled@bluelakerancheria-nsn.gov
---
Alison Robbins
Executive Director
arobbins@@bluelakerancheria-nsn.gov
---
Frederique Guezille
Clerk of the Board
tribaled@bluelakerancheria-nsn.gov
---
TEL: 707.668.5101
FAX: 707.668.4272
EMAIL: info@bluelakerancheria-nsn.gov
MAILING ADDRESS
(for U.S. Postal Service):
Blue Lake Rancheria
PO BOX 428
BLUE LAKE, CA 95525
OFFICE LOCATION &
PHYSICAL ADDRESS
(for FedEx, UPS):
Blue Lake Rancheria
428 CHARTIN ROAD
BLUE LAKE, CA 95525
---