Blue Lake Rancheria Tribal Education Agency staff are dedicated to the preparation of students for lifelong success through rigorous, quality academic instruction, career training and character development according to each student's gifts and talents.
Administration
Activities concerned with establishing and administering policy for operating the TEA. Administrative staff serves at the pleasure of the Board of Education working on education code & SOP development, staff relations, contract negotiations, long-range organizational planning, and overall program management.
Alison Robbins, Executive Director | 707-668-5101 x 1035
Frederique Guezille, Clerk of the Board
Instructional Support Services
Activities associated with assisting the instructional staff with the content and process of providing learning experiences for students. This includes activities primarily for assisting instructional staff in planning, developing, and evaluating the process of providing learning experiences for students, such as curriculum development, techniques of instruction, child development and understanding, staff training, preparing and utilizing special curriculum materials, and understanding and appreciating the various techniques which stimulate and motivate students.
David Narum, Curriculum Coordinator
Student Instruction
Instruction includes the activities dealing directly with the interaction between teachers and students. Teaching may be provided for students in a school classroom, in another location such as a home, clinic or hospital, State Park and in other learning situations such as those involving co-curriculum activities. Teaching may also be provided through some other approved medium such as two-way interactive video, radio, telephone, and correspondence.
Marlee Mansfield-Chavez, Community Services Coordinator
Daniel Holsapple, Youth Program Coordinator
Wakara Scott, Pathmakers Paraeducator – Secondary
Sierra Joyner, Pathmakers Paraeducator – Secondary
Vacant, Pathmakers Paraeducator – Elementary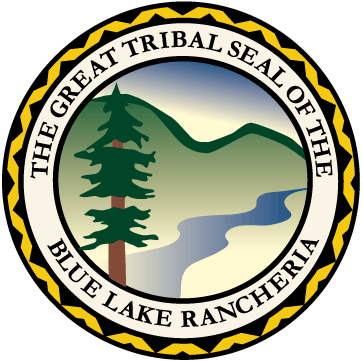 Tribal
Education Agency:
---
tribaled@bluelakerancheria-nsn.gov
---
Alison Robbins
Executive Director
arobbins@@bluelakerancheria-nsn.gov
---
Frederique Guezille
Clerk of the Board
tribaled@bluelakerancheria-nsn.gov
---
TEL: 707.668.5101
FAX: 707.668.4272
EMAIL: info@bluelakerancheria-nsn.gov
MAILING ADDRESS
(for U.S. Postal Service):
Blue Lake Rancheria
PO BOX 428
BLUE LAKE, CA 95525
OFFICE LOCATION &
PHYSICAL ADDRESS
(for FedEx, UPS):
Blue Lake Rancheria
428 CHARTIN ROAD
BLUE LAKE, CA 95525
---